Keeping pupils and students refreshed.
While vending machines are traditionally associated with junk food, it may be surprising to learn that two of the more popular locations for our machines are schools and universities. Even more surprising is the fact that vending machines in schools are actually leading the way in the healthy food revolution.
The majority of our machines can vend healthy snacks, drinks and fresh food, offering staff and students a choice of juices, sandwiches, salads, cereal bars, yoghurts, fruit and other nutritional treats. These healthy choices promote better eating habits and ease parental concerns over what foods their children are able to access during the school day. Parents also don't need to worry about their child walking around with a hunk of change in their pockets, for we are able to adapt our machines to accept pre-paid cards or tokens.
If you're thinking about introducing vending facilities in your school or university, you can feel confident knowing you won't be hurting the healthy food revolution: you'll be helping it.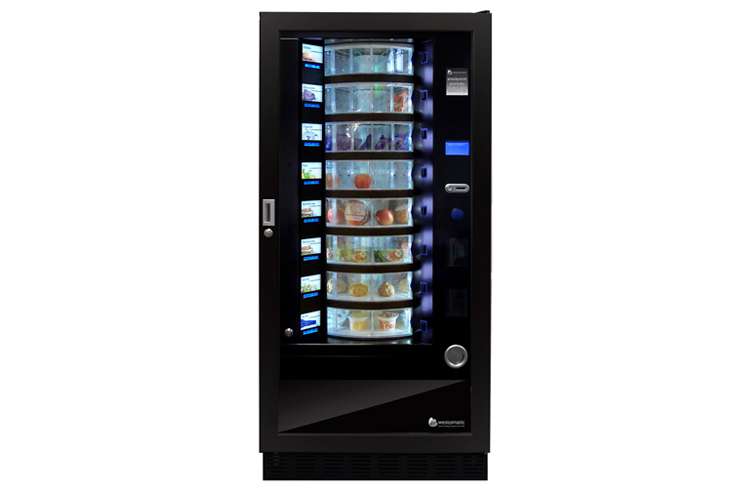 TV, Film and Entertainment