MANAGED VENDING SOLUTIONS
A seamless service to suit your business needs.
Our fully-managed vending service is the perfect solution for busy environments with a high footfall, including offices, leisure centres, shopping outlets, schools, universities and public transport hubs.
Managed vending gives you the peace of mind of operationally efficient 24/7 vending, without any of the responsibility of upkeep. Let us look after every last detail, from cleaning and replenishment – to maintenance and inventory management.
With an extensive selection of food and drink vending machines in stock, we can arrange delivery and installation within just 7 days. Our machines are suitable for premises of any size or location in the UK.
Our fully-managed vending service is available for single or multiple machines. You can rely on our expertise and professionalism, so you can continue providing your staff, customers and visitors with fresh food and beverages on demand.
For your convenience, we offer flexible scheduling for our operatives to visit your site. All managed vending packages can be customised to include:
• Free delivery and installation of your machines as standard.
• Regular cleaning, maintenance and machine performance monitoring.
• Inventory monitoring and automated replenishment alerts.
• Cash collection and reconciliation.
• Fast troubleshooting support and engineer call outs for repairs.
• Customised selection of food and beverage products.
• Cashless vending.
• Energy-efficient machines, which can be set to power down during off-peak hours to conserve energy and reduce your carbon footprint.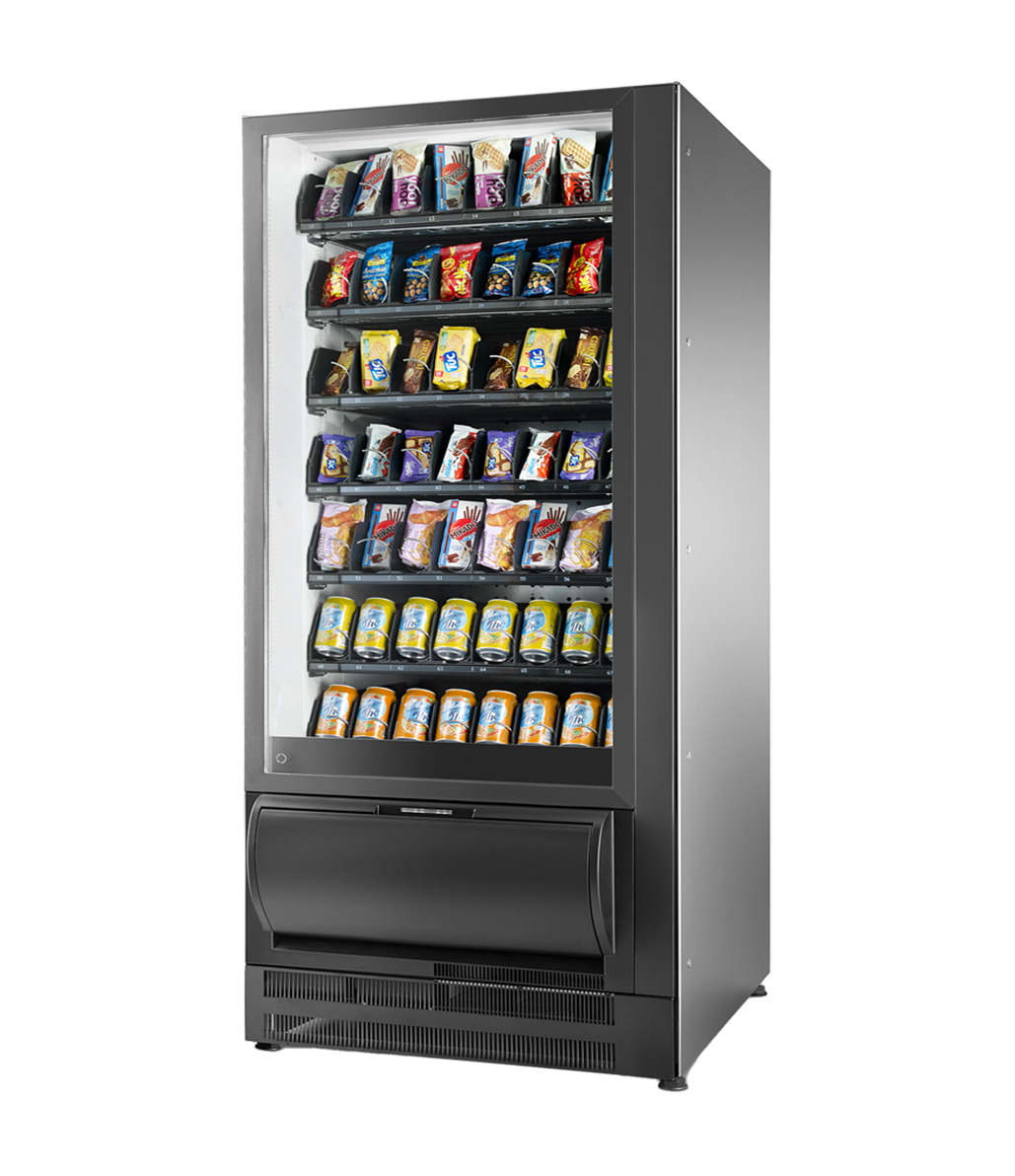 TV, Film and Entertainment