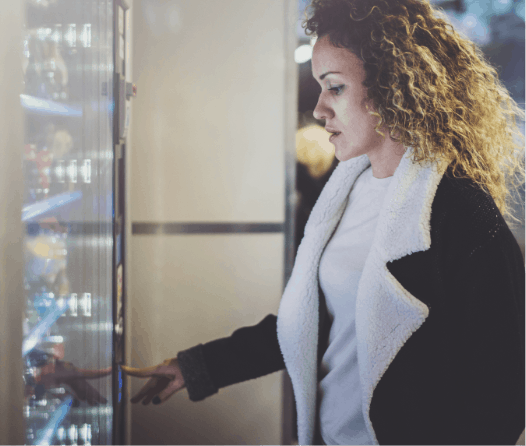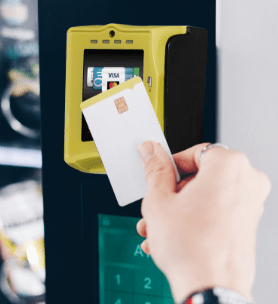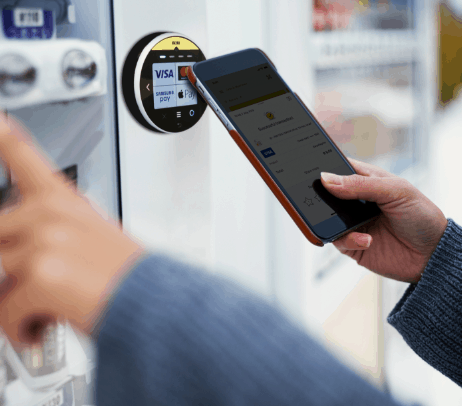 With over 80% of vending machine purchases now being made via contactless card payments, Vendtrade offers a range of options for you to modernise your vending solutions.
As a distributor for Crane Payment Innovations and Nayax – two leading manufacturers of cashless payment systems, we sell and lease a broad range of contactless vending machines. We can even upgrade your existing machines with the most innovative technology available.
Why go cashless?
• Fast & Flexible: minimise waiting times and offer your users a versatile range of payment options to suit them. Our units can process transactions using EMV, NFC, contactless payments, as well as QR codes and prepaid cards.
• Safe & secure: a more hygienic way to shop, contactless vending helps prevent the spread of germs via overused touchpoints. It also offers peace of mind for the protection of your financial data using industry standard encryption.
• Eco-friendly & efficient: conserve resources, reduce carbon emissions and encourage responsible consumption by eliminating the need for conventional notes and coins at the point of sale.
Choose from two of the most advanced cashless card readers on the market. We hold a large inventory of units in stock and can arrange next day dispatch, to anywhere in the UK. Find out more:
MEI® eChoiceTM EMV Bezel (CPI)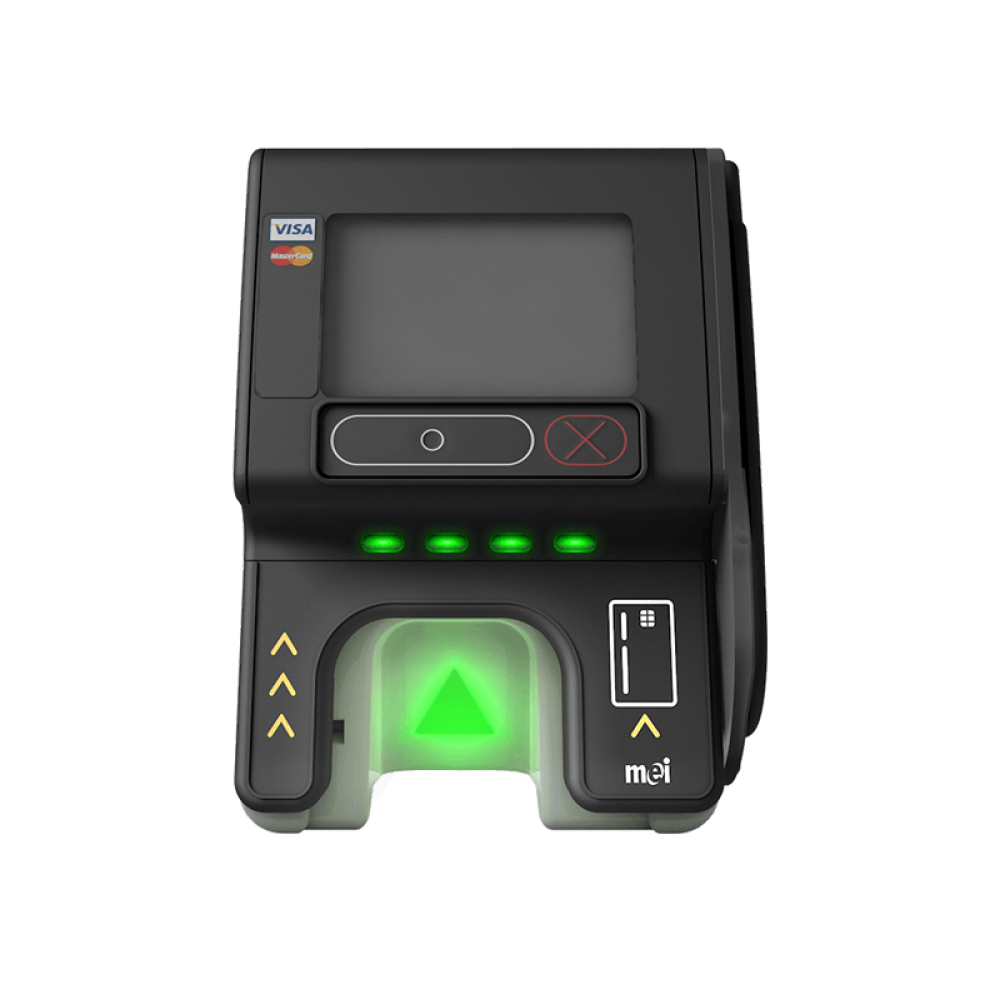 • Single Unit accepts cash, credit, EMV, and contactless technology, including Android Pay, ApplePay and Samsung Pay, for unparalleled convenience at the point of sale.
• Compact Design integrates seamlessly with existing hardware, requiring no machine modification.
• Enhanced LCD Screen elevates the customer experience with multi-language capability, graphic images and scrolling messages.
• High-visibility Runway Lights attract customers and illustrate payment points, increasing the ease of every transaction.
• Multi-button Functionality reproduces the retail experience and supports loyalty applications that incentivize repeat business.
VPOS Touch Credit Card Reader Cashless Payment Device (Nayax)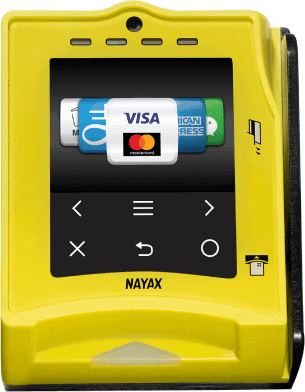 • Remote vending.
• Instant refunds.
• Technician mode.
• Multivend.
• Anti-fraud thresholds.
• Real-time data/DEX sent to management suite.
• MDB / Pulse / VCCS / CCI.
• 3G / 4G LTE / Ethernet.
• DEX / DDCMP / RS232 Interface.
• Secure with certifications by EMVCo (levels 1 & 2), CE, FCC, RoHS, MasterCard.
• PayPass, Visa payWave, and PCI DSS.
• Card holder data is safe with secure encryption.
Go contactless with Vendtrade today from just £400. Click here to contact our expert team…