Offer your staff and customers a selection of fresh food and thirst-quenching beverages.
An issue facing many business owners is how to reduce the amount of time their staff spend making drinks or leaving the premises to buy food and snacks. This can be particularly important in smaller offices where there are no canteen facilities, leaving staff to prepare their own beverages or go off-site for a bit of refreshment.
The solution is an office vending machine. They reduce the amount of time it takes to get a drink, provide on-site refreshments, and can help to lower downtime and boost work productivity. At Vendtrade we have vending machines suitable for businesses of any size, from large free-standing models capable of vending drinks, snacks and fresh food, to tabletop machines designed for brewing large amounts of high quality beverages in a flash.
Our machines are also capable of holding a wide variety of products, from healthy fresh food to energy-boosting drinks (and even office supplies!).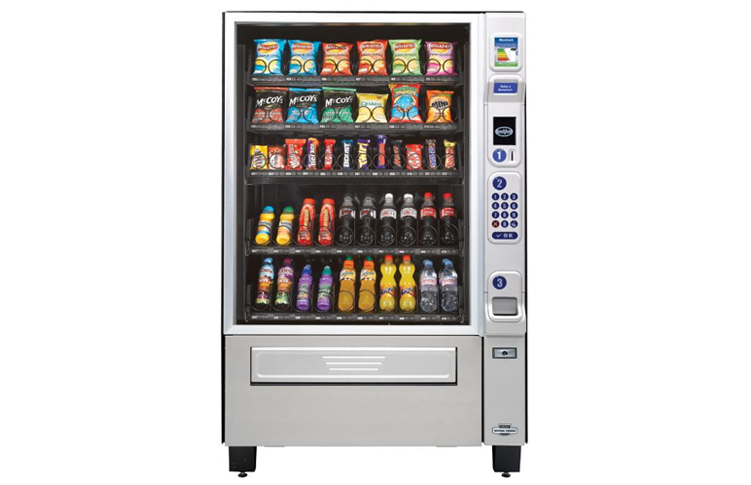 If you'd like to provide vending facilities for your office or business, get in touch today.




TV, Film and Entertainment