Our dedication to lowering the vending market's impact on the environment.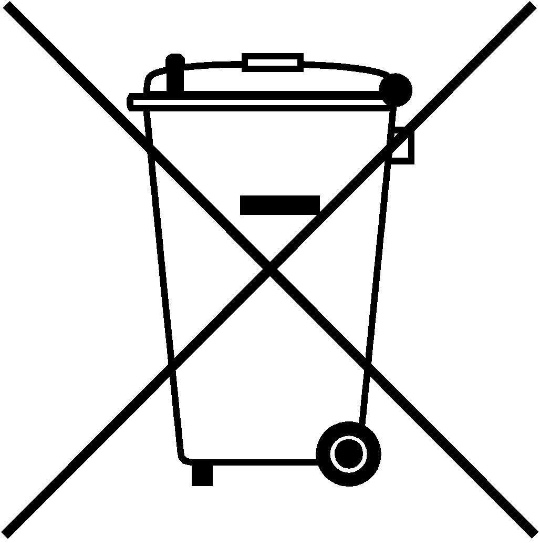 Vending machines are defined as Waste Electronic and Electrical Equipment (WEEE) when they reach the end of their useful life. This follows the decision that the machines cannot be remanufactured nor sold for use in other markets and must be sent for recycling.
Vendtrade specialises in buying redundant vending machines which companies are ready to declare as WEEE.
We believe most machines which are declared WEEE can be refurbished and saved from being recycled. Though the WEEE regulations have been developed to minimise the environmental impact of discarding large electronic, large amounts of power are still required to separate vending machines into different materials. Further energy is then used when shipping the ferrous and non-ferrous metal abroad, after which even higher amounts of energy are required to turn the materials into a finished product.
We want to break the chain of energy wastage.
After a company has sold us their redundant vending machines, each one is classified and sorted by experts who have had many years experience in the industry. It is then decided whether the machine can be remanufactured, broken down for spare parts or exported to selected markets. This is all done according to the preferences of the client and our commitment to minimising the environmental impact of a machines disposal.
As a result of our refurbishment and recycling scheme, clients receive a fair price for their redundant machine and together we prevent many tons of CO2 entering the atmosphere. We are able to do this thanks to Vendtrade's 4 R Cycle approach to dealing with surplus machines: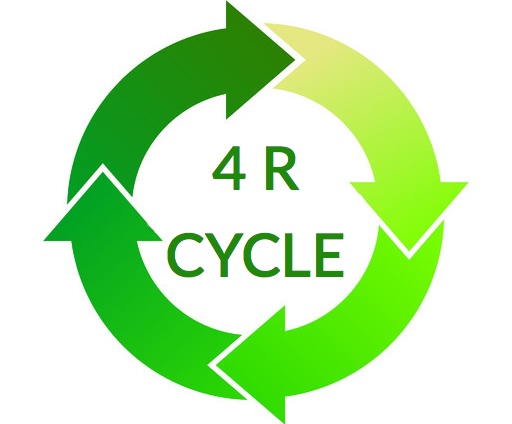 REDUCE
the number of machines destined for WEEE disposal
REUSE
the maximum number of machines and components
REMANUFACTURE
the machine and incorporate the latest energy saving technology
RECYCLE
to the highest levels possible
Case Study
Glass Fronted Merchandiser | Total weight: 230KG
Aluminium | 2KG
Recycling 2kg of aluminium saves on average 16kg of bauxite, 88g of chemicals and 28kWh of electricity. The energy required to produce the metal for one typical vending machine refrigeration unit is equivalent to the energy required to recycle that unit 20 times.
By recycling the 2kg of aluminium found in a vending machine we save over 26kg of greenhouse gas.
Plastics | 20KG
A vending machine may contain 20 kg of plastic. The diversity of plastics presents technical limitations to its recovery, recycling and sorting. This also adds considerably to the cost of plastic recycling.
The most efficient method of disposing of used plastic packaging is incineration with energy recovery. This is reflected in the EU recycling target for plastics, which covers 22.5% of all plastics compared with 50% for metal. Modern waste to energy facilities burn municipal solid waste (MSW) and then use the resulting heat energy to generate steam and electricity.
Waste to energy is regarded as a highly efficient way of recovering energy from plastics. An average typical energy value for plastics commonly found in vending machines is 38 megajoules/kg, which compares favourably to coal at 31 megajoules/kg.
Steel | 150KG
Recycling steel is much more energy efficient way to create steel-based materials when compared to using iron ore. A ton of steel requires 1.5 tonnes of ore and 0.5 tonnes of coal. Comparatively, using recycled steel requires only 40% of the water and 75% of the energy. Overall, the steel recycling process eliminates 1.28 tonnes of solid waste.
Glass | 4KG
Glass recycling uses less energy than manufacturing glass from sand, lime and soda. Every metric ton of waste glass recycled into new items saves 315kg of carbon dioxide that would be released into the atmosphere during the creation of new glass.
Other materials | 44KG
These include brass component boards, switches, wiring harnesses, electric connectors, PCBs, compressors, fans and electric motors. Around 50% of these components can be recycled.
Overall, 85% of a typical de-manufactured vending machine can be recycled.
At Vendtrade, the 85% is our goal. So if you're a company or business and would like to dispose of your vending machine, why not get in touch first so we can work together to minimise our environmental impact of your redundant machines.