Pot Noodle Vending Machine: UK First
There's another first for the UK vending industry – a Pot Noodle vending machine.
The Pot Shop appeared on Mansfield Road in Nottingham at the beginning of the month, joining other vending machines serving customers 24/7 in a refurbished shopfront in the city centre run by City Vend.
The new machine has been developed by Pot Noodle Vending, a new company who seem to be seeking further franchises (if you're interested!).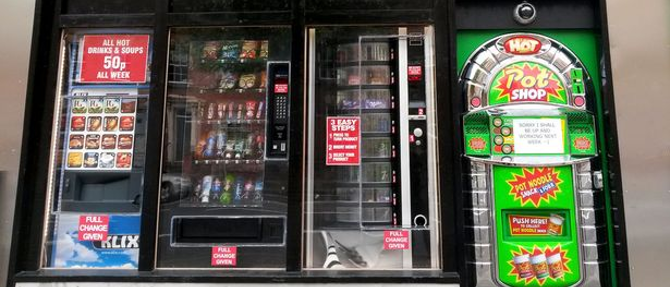 So far the Pot Shop seems to have been a hit.
Student Richard Harris, said: "I can't say I've ever really craved a Pot Noodle at four in the morning, but I imagine the queues will be pretty big because it's so quirky especially among students."
And while some residents agree with Harris:
@holly @TheQuirker In a Monday filled with Negativity and general sadness the Pot Noodle vending machine story has given me the will to live

— Paul (Peej) Williams (@Paulwillhappy) August 3, 2015
Others do not:
Why would you want a pot noodle vending machine 😷

— Stephanie (@StephanieJane55) August 3, 2015
A Pot Noodle vending machine. We're doomed: #Apotcolypse

— Rob (@robsribsmk) August 3, 2015
Nevertheless, Pot Shop owner Will Bellamy remains defiant and plans to open other Pot Shops around the city over the coming months:
"I feel that Pot Noodle gives people choice and it's not going to change a lot; people can still get a burger or kebab but this gives a bit of choice. There have been mixed reviews. Some people like it some people don't, you're never going to please everyone but to those people who say it's a waste of time I would say, would you rather just see the shop boarded up?"